Top 10 Fun Taxi Facts!
April 11, 2017
Here at insureTAXI, we always believe that informing you on some of fun facts in the industry can brighten up your day!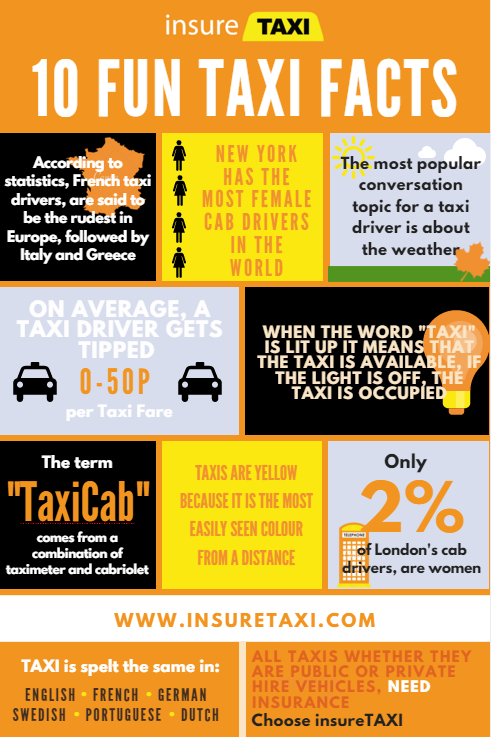 If you need any information regarding your taxi insurance policy that is soon to be due for renewal and you would like to obtain a quote, do not hesitate to contact our expert, friendly team on 0333 200 0071.