insureTAXI bucking the market trend with more staff and a new brand!
April 22, 2010
Pic below – some of the team at the Southport branch
In a time when most companies are consolidating or downsizing, insureTAXI are bucking this trend and has actually been growing its team and expanding the office space.
With 4 offices in the North West, insureTAXI has been growing its customer base by delivering the best taxi insurance prices available on the market and offering best of breed customer service.
Dave Clapp, MD of insureTAXI, expands "Our secret to success is not rocket science. We've built amazing relationships with our panel of insurers over a number of years and therefore we can get access to insurance rates not available elsewhere. It's also a great help that our customer base has probably the lowest claims ratio around and are therefore seen as a favourable risk"
Dave continues, "We also make sure that the customer is well looked after with excellent customer service throughout the life of their policy. It's just sound business sense. A happy customer will renew and stay with you – it's as simple as that"
insureTAXI have now surpassed 50 staff spread throughout their 4 offices, with plans to exceed 100 employees in the next 12 months.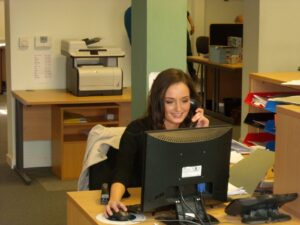 In 2009 insureTAXI looked after the interests in excess of 5,000 taxi drivers and the plan is to double this to over 10,000 policies in the next two years.The company's website – insuretaxi.com– handles nearly 12,000 visitors every month and has an online quote facility. Of course, if you prefer the insureTAXI team are on the end of the phone to give an instant quote (0800 148 8103).
New Sister Company and new BrandAs well as providing insurance for single taxi vehicles, insureTAXI has also been working with taxi companies to provide insurance for taxi fleets and their accompanying offices.
This growing number of taxi company owners – and the specialist team you need to deliver a great service – has prompted a new brand to be launched.insureTAXIFLEET (insure-taxi-fleet.com) was launched at the start of 2010 to cater for the special requirements of taxi fleet operators. If you have 3 vehicles or more, it's becoming much more popular to have all of your vehicles on one fleet policy. The benefits of this are threefold: a cheaper policy, "any driver" so you can maximise the number of hours the cabs are on the road and finally easier administration as there is only one policy with one renewal date.The team offer a completely free fleet management advice service, on top of a 24/7 accident management line and free courtesy vehicles to keep you on the road and earning revenue.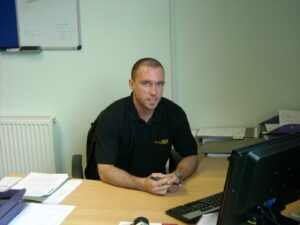 Mark Brown – Head of the Taxi Fleet Insurance TeamSo whether you're after a single vehicle taxi policy or a fleet policy, insureTAXI has an expert team, loads of experience and the lowest rates on the market. Call 0800 148 8103 or visit insure-taxi-fleet.com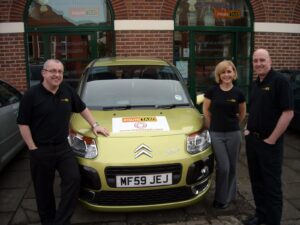 The "funbus" is ready to come and visit you!