Benefits of Becoming a Taxi Driver
October 28, 2015
In the age of Lyft and Uber, more and more people are becoming curious about a career in driving people from point A to point B. While it may not seem like the obvious career change, especially if you're working an office job or in something like retail, there is a lot to be said about being a taxi driver.
What many people don't expect is that becoming a taxi driver brings a lot of advantages, ones which you might not have even imagined. So what does it take to become a taxi driver and what kind of benefits can you expect? Well, let the specialists in taxi insurance enlighten you.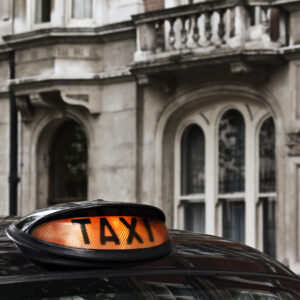 What does it take?
Well, a love for being behind the wheel isn't a bad start, but you will need plenty of other qualities to become a fully fledged taxi driver such as:
Good driving skills
Awareness of road safety
Knowledge of the area
The ability to manage your own time
Good customer care skills
If you have all of those, you're well on your way to becoming a taxi driver. So what kind of advantages can you expect once you've got the job and you're driving for a living?
Hours
No longer shall the shackles of the nine-to-five routine hold you down, as being a taxi driver means you can work for yourself and choose your own hours of work. If you had a rough birthday, you don't need to worry about getting out of bed; if you prefer working at night rather than at the crack of dawn, you have that freedom!
Regular work
Working for yourself is always a risk, as you never know how frequented you'll be – unless, however you become a taxi driver where you'll find work almost anywhere. People are always in need of a lift, whether you live in a big city or a town in the country – particularly if it's a Friday or Saturday night!
Money
The pay can be fantastic, especially if you choose to work during the weekends or busy times of the week where your business will be very much required. If you're a good driver, you might even see some tips!
There's also the fact you're paid immediately, so you can have the satisfaction at the end of your shift to be holding your earnings in your hand. A feeling most of us would love to have!
Fun
Being a taxi driver means anything can happen; the stories you could hear, the people you could meet – you never know, you might even pick up someone famous!
As you can see, there are plenty of reasons for you to change your career and become a taxi driver. If you do decide to become a taxi driver, you're going to need insurance and here at insureTAXI, that's exactly what we provide. For more information, contact us on 0333 2000 094 and speak to one of our team today!
For all the latest news, why don't you follow us on Twitter, Facebook & LinkedIn