Get to know our team – John Murphy!
July 5, 2018
Get to know our Sales Executive, John Murphy!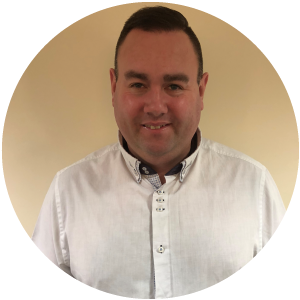 What is your name, job title and location? John Murphy, Sales Executive based at the insureTAXI Centre of Excellence in Southport.
How long have you been working in insurance for? 12 years!
What does your job entail? Serving face to face clients, inbound and outbound clients, liasing with the insurance company accounts team, claims team and underwriting team
How did you get into insurance? Through the Liverpool Echo Newspaper! A Job was advertised for Aviva in Water Street, Liverpool.
Favourite part of the job? The challenge! You never know what you're coming into each day, every day is different.
What is it like being part of insureTAXI? I have worked here for nearly 4 years, great staff and great atmosphere.
Why should potential customers take out their insurance with you? Our department is compliant, consistent, fair and have high reviews on our social media sites. We have no major complaints and our reputation as a team and business has grown from September 2015 to now, with compliments from the insurer Collingwood (David Martin) praising me and my colleague for our hard work.
Particular insurance policies/ schemes that are competitive at your branch? Short term taxi insurance.
John also won our Star of County Award at our 2017 Conference for his dedication and hard work! For more details on our weekly taxi insurance, John will be more than happy to help! Give him a call on 01704 530239.