Get to know our Call Centre Manager – George!
January 10, 2019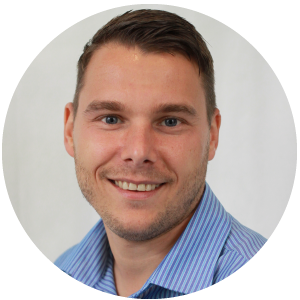 What is your name, job title and location (branch)? George Wall, Call Centre Manager, Southport.
How long have you been working in insurance for? 18 years!
What does your job entail? Overseeing operation of the Taxi Call Centre, ensuring we meet the needs and requirements of our thousands of customers.
How did you get in to insurance? Through an Apprenticeship Scheme.
Favourite part of the job? Hearing the positive reviews from our many satisfied clients.
What is it like being part of The County Group? It's a great group to be part of and has been a fantastic journey over the last 10 years watching County grow as a company.
Why should potential customers take out their insurance with you? Try insureTAXI, we have the expertise, experience and access to some of the biggest and best schemes on the market. We are here to make sure you have all the options to ensure your business is fully covered in the eventuality the worst should happen. Client satisfaction is at the heart of everything we do.
Particular insurance policies/ schemes that are competitive at your branch? Single Taxi and Taxi Fleet policies.
For more details on our taxi insurance, George and the team will be more than happy to help! Give us a call on 01704 808688 or fill in our online quote form.