Be Prepared: Driving a 9-16 Seater Minibus
March 20, 2019
Minibuses with 9–16 seats require special considerations because the weight distribution of passengers and the high centre of gravity make them more difficult to control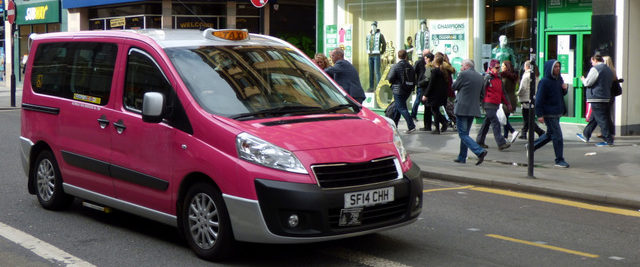 When you're behind the wheel, we want to ensure that you're staying as safe as possible when you're driving your minibuses. We have compiled together a few safety tips for you to keep in mind when you're driving to keep yourself and passengers safe.
General Best Practices:
Be aware of how the minibus's height and width impact upon its stability
Load and unload passengers in a safe place. Check doors to ensure they are closed
The driver and passengers must always use seat belts
Before setting off, check the position of the mirrors to ensure they are adjusted properly for maximum vision
Use mirrors or spotters when merging or reversing to ensure adequate clearance
Allow longer stopping and following distances
Plan turns in advance to allow adequate space
Drive defensively and keep alert in order to respond quickly and safely to unexpected situations.
Use extra caution when driving in bad weather conditions
Manoeuvring Tips:
Create more space around the minibus by reducing or increasing speed
Signal intentions by engaging indicators early
Use the merge lane as intended and designed. Use the mirrors as needed.
Yield the right-of-way, when necessary
Ask for passenger assistance, if needed, to verify manoeuvring for merging
Stopping and Following Distances:
Minibuses weigh more and take longer to stop, especially when loaded with passengers and/or equipment
Observe greater stopping distances when travelling in bad weather conditions
Leave a three- to four-second following distance between the minibus the vehicle in front of the minibus
If you have any other safety tips, please let us know! We would love to hear them. If an accident does occur, make sure you have the correct cover in place. At insureTAXI, we provide high quality minibus insurance at a competitive price. Complete our quote form or call our friendly team on 0333 200 0071. If you're looking for other types of taxi insurance such as private hire, chauffeur or weekly, we're also able to help! Get in touch with our highly experienced team.