Insurance specialist helps taxi drivers get into top gear during pandemic
April 28, 2020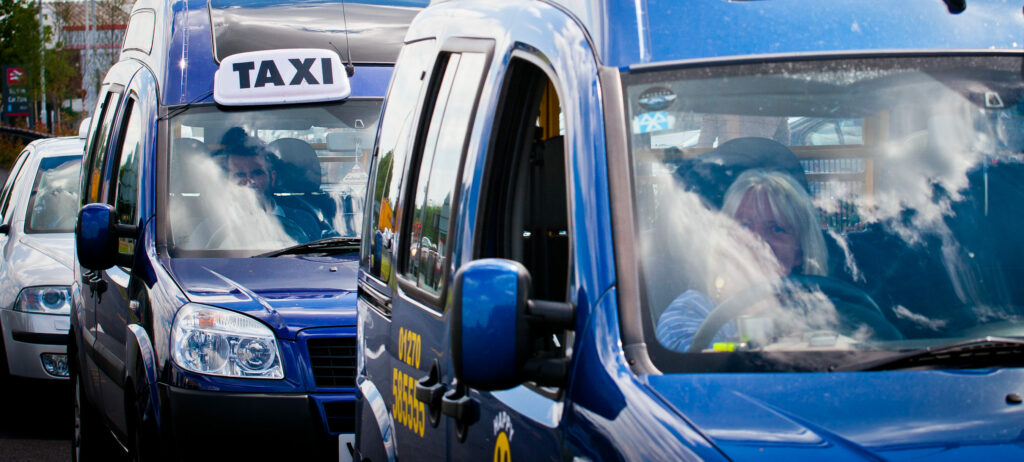 Taxi drivers are steering a drive to support frontline workers amid the coronavirus crisis after an extension of their insurance policies backed by one of the country's largest brokers.
InsureTAXI, based in Southport, have moved to allow taxi drivers to carry out voluntary work giving 'rides' to small parcels, takeaways and shopping destined for NHS staff and vulnerable people.
Many are providing their services free of charge and took the opportunity to put a smile on faces delivering Easter eggs to their local communities.
Gary Fennah, Head of taxi sales, said: "We have negotiated with our panel of insurers to extend policies. Many insurers have made these changes free of charge and it has been heart-warming to see the response of taxi drivers as a result.
"Thousands are now doing their bit to ensure people in their local communities have access to essentials.
"They are picking up and delivering 'Click and Collect' food orders, parcels and prescriptions. Others are carrying out voluntary tasks for the NHS such as delivering medical supplies from one hospital to another.
"Our aim was to support the country while keeping taxi drivers on the road. We are hearing great stories of resilience and resourcefulness amongst the taxi driving community and salute their efforts as unsung heroes."
InsureTAXI, part of The County Group, has developed lasting relationships with insurers which allows great prices to be found on a range of different insurance solutions ranging from taxi breakdown cover to taxi replacement vehicle insurance.
The Southport call centre dedicated to taxi insurance caters for all types of taxi insurance including taxi fleets and minibuses as well as private and public hire and breakdown.
For taxi drivers who can't work or are choosing not to during the crisis, there are different payment options, payment holidays or reduced levels of cover.
The County Group, founded in 2003, is one of the UK's Top 25 Insurance brokers with 29 branches across the UK providing quotes and policies for customers but also taking an active part in the communities they serve – local charity fundraising being key.
If you're looking for a private hire or public hire insurance quote, please don't hesitate to get in touch with the team. Call them on 0333 200 0071 or complete our quote form and a member of our team will be in touch with you as soon as possible.
The branch is closed however the teams are fully functional and working from home to protect their employees, clients and NHS. So if you need a new policy, renew your existing one or wish to make a claim, don't hesitate to get in touch with the team.